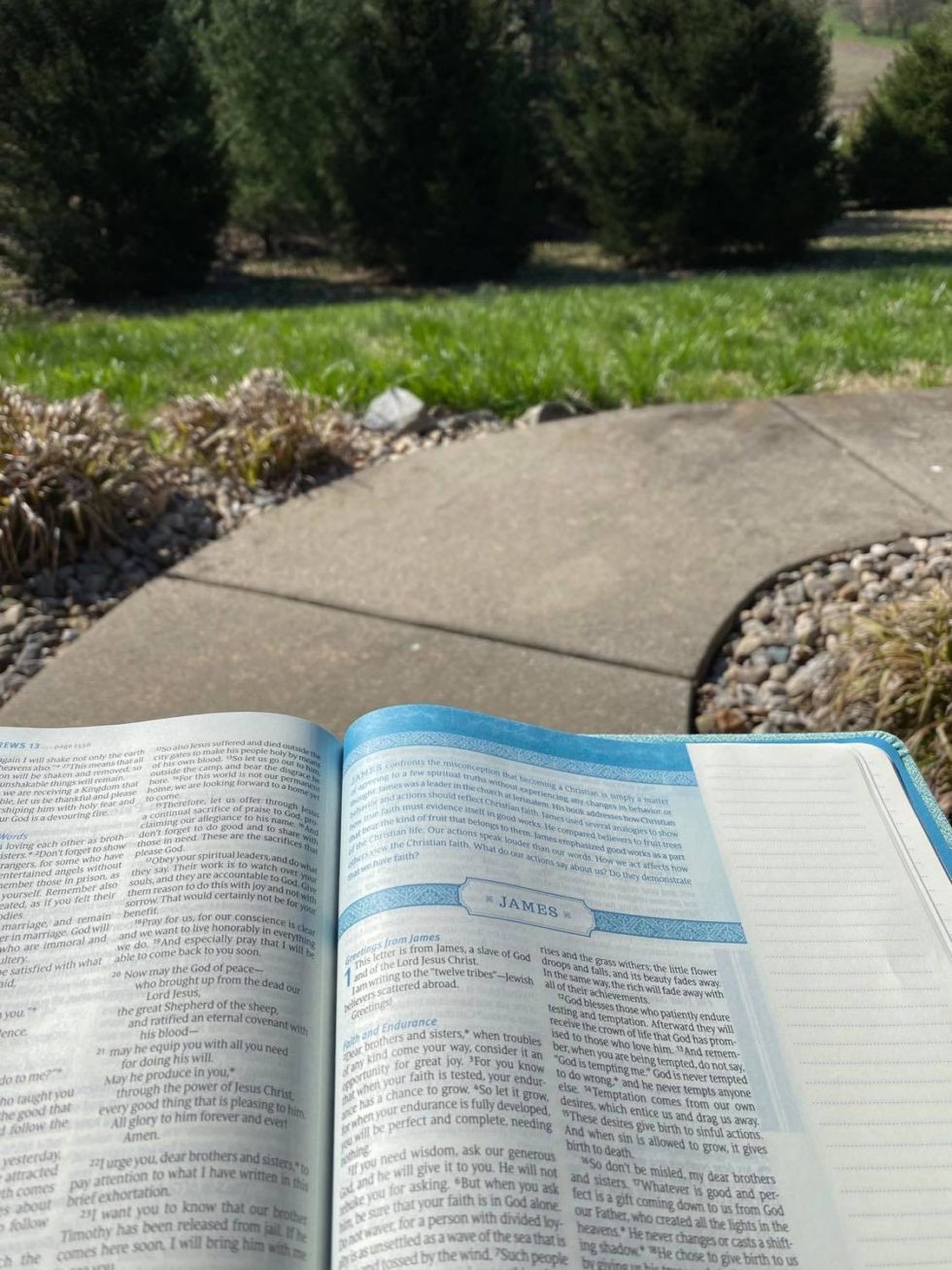 Redeem the Time
This is why it is said: "Wake up, sleeper, rise from the dead, and Christ will shine on you."

Be very careful, then, how you live—not as unwise but as wise, making the most of every opportunity, because the days are evil.

Ephesians 5:14-16 (NIV)
If you are like me, I seem to be in denial of what is going on in our world today. I just can't wrap my head around what is happening, and we are just in the early stages in the USA. We are in the phase of attempting to stay at home to "flatten the curve" during this outbreak. Staying at home is a new concept for me and my family. We aren't super busy yet, as our kids are only age 3 and 5, but we definitely try to keep ourselves busy.
I am a high school teacher, so my time is not as consumed as many people out there. I enjoy our breaks, but I also work very hard to try to be an effective teacher and participate in many extra responsibilities because I've always been a busy person, and feel at my best when I'm giving back and serving others. With all of that being said, I catch myself constantly saying, "I don't have time for that." "I would do that if I had more time."
We did elearning last week, and I kept my office hours of 8am to 1pm each day and worked on school during that time frame. Already, those shortened hours left me with a lot of time that I'm not used to having. What do you think I accomplished last week that was out of the ordinary with that extra time?
Nothing. Sad, but true. I found a YouTube triathlon guy I enjoy watching, downloaded Hulu to watch an exclusive show they have, and read about one chapter of a print book. The rest of my week with my "extra" time, was pretty much the same-o, same-o; with nothing really accomplished.
Thankfully we were able to watch our church service online this past Sunday, and our Pastor gave a God inspired word that this time is an opportunity. What are we going to do with it? If we use our time wisely, we will come out even stronger in the end of this.
Lightbulb! It awoke me from my slumber. What am I doing for God during this time? What opportunities am I missing to spend time and build more quality bonds with my family? Am I reading the Word more or less? Praying more or less? Decluttering? Cleaning things I never have time for? Doing all the things for my health I know are good like meditating, using the sauna and red light, stretching, rehabbing my hip and knee? Am I doing all of those things I said, "I don't have time for that!"
The truth is, I failed in my first week of this new situation. It's ok though, it really is. Sometimes, we definitely need some down time and rest time to recharge! We should never feel bad about that.
Some of you, you can't do this, and this message isn't for you. You are our front line people and I cannot imagine the stress and burden you are under. I am praying for you though!
This week though, I vow for it to be different! The first thing I did was make a list. I didn't set times, because like this morning, I spent a little more time getting going and some down time between the list. I am ok with that. My list represents what I want to do each day. My priorities in regards to the "To Do." If I can check most of those things off each day, I will consider those days to be a success. If I don't check everything off my list that day; it will be okay. At least my list will give me direction and give me things to shoot for to accomplish that may make me feel better about this time that I'm given.
Where there is no vision, the people perish: but he that keepeth the law, happy is he.

Proverbs 29:18 (KJV)
Here is a peek at my list, it is NOT in order of importance.
Pickup the house
Tri workout
Boxing workout
Meditate/breath work
Cold plunge &/or sauna-red light therapy
Tens therapy
Read bible
Pray
Blog post
Declutter one room
School work – grade/interact
Walk/get outside
Garage/outside time with kids/Nature
Tri w/Taren videos
Leisure reading
I challenge you today, make your list, redeem this time, so that when it is over you will come out stronger in mind, body, and spirit! If you ever said you didn't have time, that time is NOW!